Streamline Your Contingent Staffing Program Today
September 6 is Fight Procrastination Day

We know, we know… it's a short week, school is back in session, and wasn't it just 4th of July? It's easy to put off evaluating your contingent staffing program when you're already wearing a dozen different hats and it feels like the year is speeding by. To paraphrase Duke Ellington, you don't need time, you need a deadline. It can seem like 99% of all human productivity, motivation, and achievement is stored in the mystical land of tomorrow but you can make real, tangible strides today towards streamlining your contingent staffing program by setting an appointment with your dedicated Salem representative.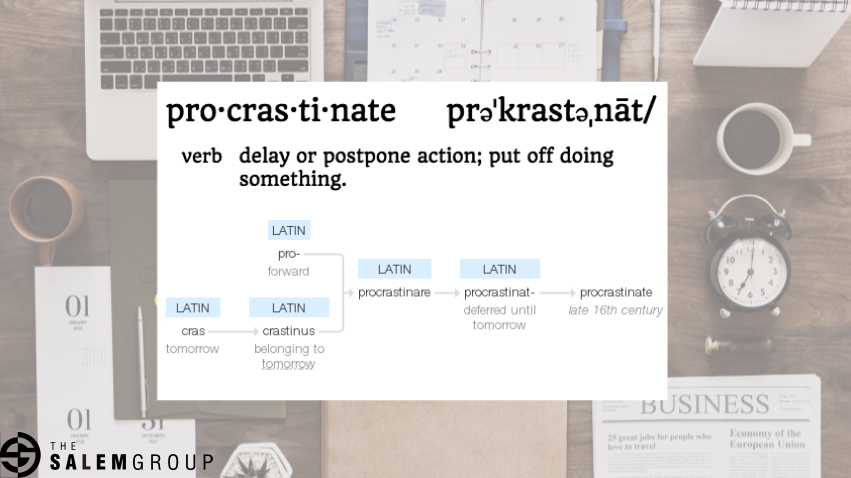 Salem is consistently recognized as one of Chicago's largest and fastest growing staffing firms, specializing in assignment, assignment-to-hire, and direct-hire staffing solutions. We are also best-in-class providers of on-site and off-site managed services, partnering with both local and national organizations to manage and facilitate their staffing programs. We work hard for our clients and candidates because we know you work harder and we think you deserve to work with the best!
Request talent today or call us at 630-932-700 to schedule a brief, consultative meeting with a Salem Group representative.